How Music Publishing Deal Options and Advances Work
October 13, 2015
Editor's Note: The Copyright Coach is excited to feature a series of guest blog articles about music publishing and songwriting by Steve Rice, a 30-year veteran in the Christian music arena. Today's post is the second in a two-part article on how to understand songwriter publisher deals.
Steve Rice launched The Songsphere blog in 2012.  In 2015, he added iWrite 2016: The International Christian Songwriting Conference and Nashville Music Architects. Since the mid-1980's, Steve has worked as a music publisher in the area of Christian Music and had the opportunity to work with some of the finest songwriters, producers and artists throughout the world.  That includes writers like, Chris Tomlin, TobyMac, Steven Curtis Chapman, Matt Redman, Nicole Nordeman, Israel Houghton, Hillsong United, Paul Baloche, Newsboys, Switchfoot, Charlie Peacock, Smokie Norful, Seth Mosley, Lauren Daigle and hundreds more.
BY STEVE RICE
How options work
Some deal terms may include "options" to extend the term.  For example, if the term of an Exclusive Songwriter Agreement is, "one year, plus a one year option", that would mean the deal will only last one year, but at the end of such year a party would have the option to extend the deal for another year, if he wishes.  Most commonly deals will have 2 or 3 options.
The option to extend is almost always the music publisher's option, and is not mutual.  This is because the publisher is the one investing time and money into the songwriter.  The publisher must have the sole right to extend or to end the deal, in an effort to either stop his losses or to have more time to recover his investment.
How advances work
Music publishers will often agree to pay estimated royalty earnings to the songwriter in advance.  This is generally done because of the typical lag time between sales and royalty payments.  There can also be a lengthy start-up period after signing your publishing deal.  Let's look at an example:
Writer A signs a music publishing deal in January.  He begins writing songs in January at the rate of 2 songs per month.   He writes his 7th song in April (2 in Jan, 2 in Feb, 2 in Mar), and the publisher flips out over this 7th song.  This is a "hit" the publisher says.  "We've got to get this song to Katy Perry, it's perfect for her".  Well, Katy Perry is not going into the studio to make a new album until July.  So let's say the publisher successfully gets the song to Katy and she loves it.  Maybe she also wants to write a second song with Writer A.  Both songs are recorded by Katy in July.  Her record company schedule's the release of the album for October.
Note:  At this point, Writer A has been in his publishing deal for 10 months with no income yet.   Things are going extremely well!  He has a publishing deal and two songs on the upcoming Katy Perry album.  But he's still eating beans and rice and working at Starbucks between writing sessions.
Katy's album releases in October and starts selling well on iTunes right away.  Let's assume iTunes pays royalties monthly, 45 days after.  So, Katy's October sales would be paid to her record company on December 15.  Her record company closes their quarter at the end of December and pays mechanical / dpd royalties to publishers 6o days after the close of the quarter (that's the beginning of March).
Note: So now it's been 15 months since Writer A has signed his publishing deal.  He has 2 songs on a successful artist release but has still seen zero royalties.
The music publisher receives royalties in March for the one month of sales of Katy's release (i.e. October sales).  If the music publisher is on a quarterly royalty cycle (some are on semi-annual), he closes his 1st quarter at the end of March.  If his deal with Writer A is to pay 60 days after the close of the quarter, then he remits Writer A's royalties to Writer A around June 1st.
Note:  So Writer A has been in his deal for 1 1/2 years before he sees the first dime.  And so far, he's only been paid on 1 month of sales of Katy's album.  He will have to wait until the next quarter (3 months) before he sees his next royalty payment.  Hopefully by now, he has other cuts and therefore more royalties coming down the pike.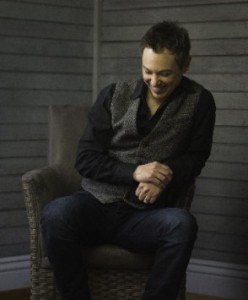 The scenario above is not unusual at all.  This is why music publishers agree to make "advance" payments to songwriters.  Often these advance payments are in the form of a monthly "draw".  In other words, the songwriter is taking a draw against his future earnings, which will be paid back as the earnings come in.  Advances are almost always "recoupable", because the publisher estimates and pays the writer his royalties early, and will then be reimbursed when the royalties arrive.
Paying royalties is a risk for the music publisher and can make cash flow difficult for the publisher.  The music publisher is in essence giving the songwriter a no-interest  "loan" for which the publisher's ONLY form of reimbursement is from the songwriter's future earnings.  If the songwriter has no commercial uses of his/her songs, and therefore no earnings,  the songwriter is actually not obligated to pay back the loan.  This puts the burden, and an incentive, on the music publisher to make things happen with the songs.  This is extremely advantageous for the songwriter.  However, the songwriter must be careful not to negotiate or accept too large an advance.  Because if the songwriter does not deliver strong enough songs that the publisher can generate activity for, the publisher will have a large loss and will be more inclined to end the deal early than to exercise an option to move forward, and the writer loses his deal.
Sidenote:  If there is little to no activity on songs, writers will often blame the music publisher for not landing "cuts" or generating other commercial uses of his/her songs.  But the other side of the coin is that the music publisher may be trying to do so, but the writer is simply not writing hit songs.
In closing, music publishing deals must be mutually beneficial in order to work.  They must be a win/win for both parties.  Publishers pony up the cash for investment in the songwriter and they crank up their company machine to go to work for the writer.  The writer has an obligation to  write commercially viable songs and to write enough of them to pay back the advances and make a profit for everyone involved.  It's a team effort and works best when there is mutual respect between the parties, and when both parties understand the other's responsibilities.
About Christian Copyright Solutions: CCS's quest is to help churches and Christian ministries "do music right."  CCS is an expert on church music copyrights and our primary focus is providing licensing and clear educational resources to churches, as well as representation, administration and advocacy for copyright owners. Follow us on Twitter, Facebook and Pinterest.
The information contained herein is for informational purposes only, and is not legal advice or a substitute for legal counsel.
---
Tags:
music business
,
music publishing
,
publishing
,
steve rice
Categorized in: Business, Music Publishing, Songwriting