Download Our Free eBook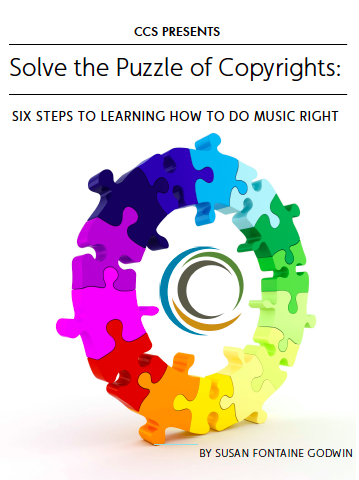 At the heart of CCS's mission is education and training. We understand that copyright issues can be complex, confusing and overwhelming for church and ministry leaders, and that's why we are offering absolutely FREE our new downloadable eBook,
Solve the Puzzle of Copyrights: Six Steps to Learning How to Do Music Right.
Based on 30 years of experience teaching and helping churches with copyright compliance, CCS's Founder Susan Fontaine Godwin writes in an accessible, simple and easy-to-understand style.
Explore 7 reasons it's important for your church to honor copyrights.
Find out how to avoid copyright infringement, fines and lawsuits.
Learn how to plan and budget for copyright compliance.
Discover the easiest and simplest way to get copyright licensing just right for your needs.
Get Our Free eBook