ABOUT US
CCS is a leading authority on church music copyrights, providing simple music licensing solutions and clear educational resources. CCS is the only Christian company to partner with ASCAP, BMI and SESAC (U.S. performance rights organizations) to offer one-stop performance licenses that allow religious organizations to legally play, perform and stream more than 25 million Christian, holiday and secular songs of all genres. CCS also serves as an advocate for copyright owners.
It all started with a call in 2000 from Saddleback Church's worship pastor, Rick Muchow, who needed help with obtaining song licenses. CCS was launched in 2001 out of a desire to provide online solutions to simplify the copyright clearance process. Since that time we have helped thousands of churches and ministries become copyright compliant, including Saddleback Church, Northpoint Church, Gateway Church, Prestonwood Baptist Church, Church of the Highlands, Bethel Church and Willow Creek Church.
Our Founder and CVO, Susan Fontaine Godwin is an educator and long-time member of the Christian arts community with 30 years of experience in the Christian media industry, church copyright administration and copyright management. She is on Worship Leader Magazine's editorial board and serves as an adjunct professor at the University of Mobile.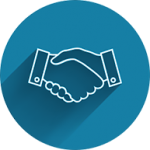 RELATIONSHIPS
At the heart of our business is the eternal nature of relationships…with our staff members and their families, our customers and the creators of copyrighted works.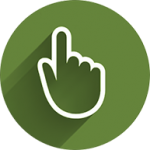 SOLUTIONS
The essence of our story is striving to develop solutions that make copyright compliance easier, and honor and support copyright owners in the process.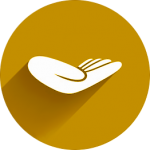 SERVICE
We are called to be servants and faithful stewards of the many blessings God has given us.
The CCS team brings experience from many fields to satisfy our mission. We have worked for industry veterans including Integrity Media, International Worship Institute, UMG-CMG and Worship Leader Publishing, and churches. We understand the needs of churches, as our staff includes members of church vestries, worship teams and youth leaders. Our team has the heart and expertise to help and serve our customer's commitment to integrity in honoring copyrights and supporting songwriters.
At CCS, we are convinced that our greatest asset is our team of employees. We're always looking for new team members with a passion for learning, who are talented, dedicated and service-centered. We value relationships with employees, copyright owners and churches and ministries. At our core, we are fierce in our crusade to honor copyrights by building simple licensing solutions that bless copyright owners and users. If you join CCS, you will find an environment where your colleagues are your biggest fans, solutions are celebrated, initiative is respected, diverse gifting is honored, and spiritual direction is paramount. We like to hire people who thrive in a virtual climate, celebrate victories as a team, lean on prayer, and find great joy in bringing a smile to our customers.  If interested, you may send a resume and inquiry to jobs@christiancopyrightsolutions.com.
In Memory of Charles "Gary" Godwin
October 27, 1943 – December 5, 2015
CCS's Client Relations Director, Gary Godwin passed from this fragile earth, our island home into God's heavenly kingdom December 5th, 2015.  "We were joined by our friends as we gathered around his bedside singing 'Holy, Holy, Holy,' said Gary's wife, Susan Fontaine Godwin. "We felt God's sweet presence as he took his last breath and left us to run into the light. We are incredibly sad and will miss him so much, but we celebrate his precious life and rejoice in his birth into God's eternal kingdom. We are so grateful for your thoughts, prayers, love and support as so many have been faithful to walk with us on this journey over the past two weeks."
Gary loved every one of our CCS church clients as well as our music partners. One of his great joys was visiting some of our clients' churches and getting to know their staff members, as well as attending and helping to host the Administrators of Gospel Music (AGM) each fall and fellowshipping with our music publishing colleagues.
He was diagnosed with Idiopathic Pulmonary Fibrosis (IPF) in 2009 and was blessed to receive a lung transplant at the University of Alabama-Birmingham (UAB) in September, 2010. He wrote and published "Transplanting Faith" in 2012 out of a desire to encourage, inform and inspire those suffering from pulmonary disease or needing an organ transplant. He and his wife, Susan, have been committed to supporting pulmonary fibrosis research at UAB and began the Gary Godwin Scholarship Fund.