Awe, Revolution & Revival in a Timeline of Worship
April 21, 2015
I was invited this past May to be part of a three-day conversation about the future of worship music at Calvin College in Grand Rapids, Michigan. I felt a little out of my league there among some great thinkers and theologians from Duke University, Fuller Theological Seminary, and Calvin, but the atmosphere was casual and warm, so I soon felt right at home. Also in attendance were some amazing writers, artists, and worship leaders like Charlie Hall and David Crowder. Interestingly, we didn't sing even one song until the last few minutes of the last hour on the third day as we closed. It was a blast.
We took the bulk of the first two days to create a timeline of worship from the late 19th Century into the early 20th, especially revivalist and early Gospel music. We then traced its development and influence from the 1950's to today. It was a powerful experience for me to see that I had actually lived through a part of one of the most revolutionary times in history as Christian music became a force in the American culture and then rocked the world for Jesus.
I'm not sure I could have ever appreciated it all in the same way without having seen it taped to the wall of that Calvin meeting room on large easel paper, but there it was. A relatively small group of people, insignificant, really, when compared to large corporations or countries, but we changed the world with songs.
I can't adequately express the awe I felt as I looked at that timeline and saw how God used the words and melodies of people I knew to bring expressions of hope, worship, and even salvation to untold millions of people. It proved to me, once again, that Robb Redman was right in his book The Great Worship Awakening (2002, Jossey-Bass) when he identified that what we've been a part of was indeed comparable to any of the Great Revivals in history.
And that's where you come in. Whether you're a writer, an artist, a publisher, or a worship leader, God has given you a song to write, sing, publish, or lead. You have an amazing part to play in the movement of the Gospel throughout the world. You see, every movement in history is made up of countless little things that lead to the singular "big" things like revolutions and revivals. Every great revival has had its hymnody and this revival of worship is no different. So don't stop writing, singing, and celebrating God's goodness. The next page on the wall is waiting for your name.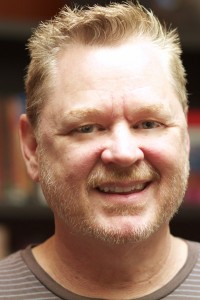 By John Chisum
John Chisum is a songwriter, publisher, and indie artist. He earned a Master of Arts degree from Liberty University and has spoken at dozens of conferences throughout the U.S. and in other countries in the areas of worship leading, songwriting, and creativity. His website is johnchisum.org. 
---
Tags:
john chisum
,
worship history
,
worship songwriters
,
worship timeline
Categorized in: Blog