The Rev. Bill Shillady Plagiarism Scandal
September 12, 2017
The following is a guest post by long time CCS friend, Jonathan Bailey at Plagiarism Today: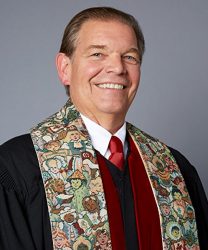 When it comes to plagiarism scandals, the ones that make headlines usually have more to do with celebrity than the actual plagiarism.
The Melania Trump plagiarism scandal, for example, was fairly straightforward and only made interesting by who the plagiarist and victim were as well as the large stage it took place on. Likewise, the Obama plagiarism scandal from 2008 was largely a tempest in a teapot, as was the McCain plagiarism scandal from that year.
However, sometimes plagiarism scandals do a bit of both and the Rev. Bill Shillady scandal is one such tale. The reason isn't because what happened to Rev. Shillady is unusual or unique, but because it's actually extremely common but doesn't get a great deal of public attention.
To be clear, Rev. Shillady appears to have committed very serious plagiarism but he's hardly the first in his position to do so. In fact, if he weren't the spiritual advisor to the the Clinton family, it's unlikely we'd hear about it all.
The truth is that pastoral plagiarism is an ongoing serious issue. However, Rev. Shillady may be the time we actually start talking about it
Understanding the Rev. Bill Shillady Plagiarism Scandal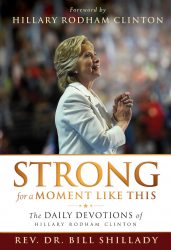 Rev. Bill Shillady is a Methodist minister and has been a spiritual advisor to the Clinton family since 2002. He co-officiated the wedding of Chelsea Clinton, Bill and Hillary Clinton's daughter, in 2010 and served as spiritual counsel to Hillary Clinton during her 2016 Presidential campaign.
Rev. Shillady, after Hillary Clinton's defeat in the November 2016 election, emailed Clinton a devotional entitled Sunday is Coming, which she said greatly inspired her to move on from the defeat.
That devotional was to appear in Rev. Shillady's new book Strong for a Moment Like This: The Daily Devotions of Hillary Rodham Clinton. Clinton wrote the foreword for the book and even prepared to help promote it.
However, in August, CNN shared the Sunday is Coming devotional ahead of the books release. Rev. Matthew Deuel, a pastor at Mission Point Community Church in Warsaw, Indiana, noticed similarities between Rev. Shillady's devotional and work he had done previously. His accusations included several passages that were either copied verbatim or near-verbatim as well as other sections where similar images were used.
Rev. Shillady, when faced with the accusations, admitted that the devotional was comprised of passages he had found on the internet but said he did not know if any other content in the book was plagiarized. Rev. Shillady also apologized to Rev. Deuel, who accepted the apology.
For a few weeks, that was the end of the story. However, earlier this week it was reported that the book's publishers, Abingdon Press, had conducted an "extensive review" of the book and found that it contained multiple other examples of plagiarism.
As such, Abingdon Press, which is the publishing arm of the Methodist Church, pulled the book saying it has "Zero tolerance for plagiarism." It has since promised to stop all sales of the book and destroy any unsold copies.
Meanwhile, Clinton's own book about the campaign, entitled What Happened?, is due to come out next week.
Echoes of the Past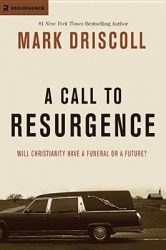 For those who study plagiarism, this story has echoes from the recent past, in particular with one Rev. Marc Driscoll.
In 2013 Rev. Driscoll was the head of the Mars Hill Church, a megachurch based out of Seattle, Washington. However, late that year radio host Janet Mefferd accused Rev. Driscoll of plagiarism live on the air.
At issues with Rev. Driscoll's book A Call to Resurgence: Will Christianity Have a Funeral or a Future?, which was his most recent of 15 books at the time. Rev. Driscoll became hostile at the accusations and even was accused of taking action against Mefferd, forcing her to back away from the claims.
However, others began to comb through Rev. Driscoll's earlier work, Trial: 8 Witnesses from 1 & 2 Peter and found other examples of plagiarism. Though Rev. Driscoll's publisher, Tyndale House, initially stood by him, as accusations mounted, including allegations he had bought his way onto the bestseller list, he lost his publishing contract.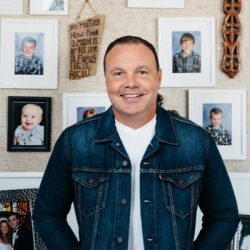 Rev. Driscoll resigned from the Mars Hill Church later that year, and eventually moved to Phoenix to launch a new ministry.
But plagiarism from the pulpit was an issue long before Rev. Driscoll. We looked at the issue here in 2012, and questions about when and how religious leaders can use the words of others have been swirling long before that.
The combination of religion and and plagiarism is a potent one, especially since different faiths have often come up with different answers on how their leaders should use the words of others at the pulpit.
Many times this comes down more to a question of faith and inspiration than it does plagiarism and attribution. How congregations treat plagiarism by their religious leaders is often a divisive one between faiths, churches and even individual members.
However, as both Rev. Shillady and Rev. Driscoll have learned, what might be acceptable (or at least undetected) in a sermon or in a private email might not be as acceptable in a published book. When one moves from one medium to another, they are expected to follow the citation standards for the medium they are in.
This is often where many religious leaders run into trouble. Though their copying and pasting of content had been either undetected or accepted in their capacity as a church leader, as a published author it is much less acceptable.
For both Rev. Shillady and Rev. Driscoll this issue has led to their downfall. Rev. Driscoll, for example, was under no pressure to resign from his church overseers. However, the intense public scrutiny pushed him to leave his post. While Rev. Shillady hasn't resigned yet, he will likely face similar pressures, even if his congregation continues to support him.
In the end, he may be yet another religious leader who falls from grace due to plagiarism.
Bottom Line
Regardless of what is acceptable or what one can get away with behind the pulpit, the publishing world is a very different game when it comes to attribution. As Rev. Shillady and Rev. Driscoll have learned, taking the words of others without attribution can be very costly there.
However, a lot of this could be avoided if congregations simply had a conversation about their expectations when it comes to attribution and citation. Should religious leaders be like traditional authors and focus on originality and strict citation standards? Or should they be allowed to pick and choose the words they please, so long as they inspire and are true to the faith?
It's not a simple question and, when you mix faith with plagiarism you're going to get some divisive answers.
That being said, it's very clear that Rev. Shillady plagiarized. Even if what he did was acceptable to his congregation, which it doesn't appear it was, it was clearly unacceptable in a published book.
While there is an important conversation about pastoral plagiarism to be had, that conversation stops when religious leaders become published authors. The citation standard isn't set by the person, but the medium.
Rev. Shillady should have known better and either not attempted to publish the book, have provided full citations or have written something completely original. Instead, he chose to simply continue as if nothing had changed and has already paid dearly for it.
It's a lesson for other would-be authors, regardless of background, to understand what is expected of them when they shift to a new medium. With a new medium comes a new citation standard and a new level of scrutiny. It's better that you prepare before submission as so to avoid any unneeded embarrassment.
Jonathan Bailey is a Copyright and Plagiarism Consultant at CopyByte. Duties include content tracking, content enforcement, expert witness testimony and public speaking.
---
Categorized in: Blog, Business, copyright infringement, Copyright Law, Culture, Guest Blog, Worship Leaders