Church Music & Copyrights
Many church leaders are unclear abut the various requirements surrounding church music and copyrights.
Our Church Copyright Toolkit will help your church avoid risk and be copyright compliant.
Download Toolkit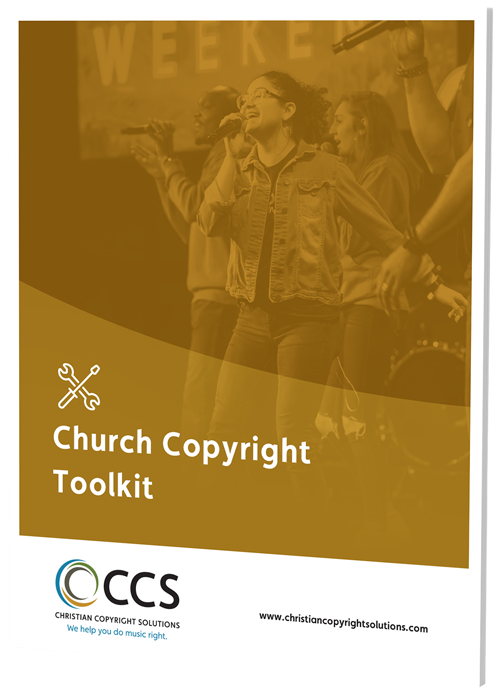 Download Your FREE Toolkit Now!
With our toolkit, you'll learn how copyrights work, what kind of licensing your church needs based on your usage, and receive step-by-step instructions on how to become compliant and avoid any potential copyright infringement going forward. The Copyright Toolkit includes:
Why Honoring Copyrights Is Important For Churches
Common Church
Copyright Needs
Copyrights 101
Policies & Procedures
Planning & Budgeting
Why Blanket Coverage Works
Sign up to get your FREE Church Copyright Toolkit!
jQuery(document).on("gform_confirmation_loaded", function (e, form_id) { // code to run upon successful form submission fbq('track', 'CompleteRegistration', { value: 1, }); gtag_report_conversion('https://christiancopyrightsolutions.com/church-copyright-toolkit/'); });