WHY YOUR CHURCH NEEDS PERFORMANCE LICENSES
It's easy for Church leaders to be confused about what music licenses they need, and why they must be concerned about performance rights.
Our easy-to-understand FREE guide identifies six practical reasons churches and ministries need music performance rights licenses in the context of a variety of church activities.
You'll learn how to obtain simple, one-stop performance licenses that will give your church or ministry tremendous freedom to legally play and perform music.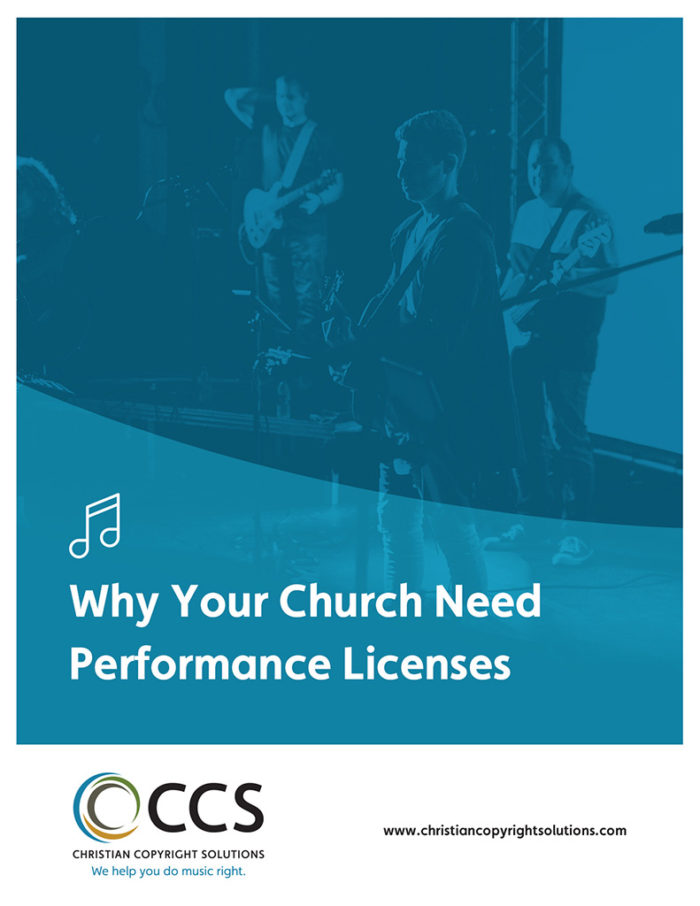 Sign up to get your FREE Church Performances Licensing Guide!